FOURHEALTH GREEN+ BENEFITS
FourHealth Green+ is simple – it's food – broccoli sprouts.
Inside those broccoli sprouts is something of a wonder compound: Sulforaphane. With over 3,000 studies and 70 clinical trials, its unique health benefits are well documented. We have sourced one of the highest Sulforaphane yielding broccoli sprouts and paired it with Selenium to create possibly the world's most powerful antioxidant.

One pill to do it all.

+ Protect cells from damage
+ Reduce oxidative stress
+ Aid liver detoxification
+ Clear toxins and free radicals
+ Balance oestrogen
+ Increase energy
+ Enhance immunity
+ Aid thyroid metabolism and protection
+ Support gut homeostasis
+ Maintain healthy blood sugar levels
Shop Green+
SHOUT OUT TO THE SPROUT
I'm all about the science with these things and the power of broccoli sprout is undeniable. I feel better taking them knowing the goodness they're doing my body, but I also appreciate the cognitive and anti-aging benefits too!

Kate Hawkesby
Never Doubt the Sprout!
I've been using the little green pills for around 5 weeks now and have already found some really tangible benefits. My sleep is much deeper, eyes feel clearer, clarity of thought seems sharper and, most importantly, after popping 3 of these bad boys before a session, my hangovers are milder!
I really do recommend these highly.

Samuel Y.
Amazing product!!
I have been taking this for about 3 weeks and have noticed I feel so much better. I have lots of energy, sleeping better and just feel amazing. I would not hesitate to recommend!

Katie D.
I did a lot of research on these before finally buying - I have been taking them for 5 weeks now and my energy levels and quality of sleep are 100% improved - will definitely be a regular customer! Thank you.

Karen S.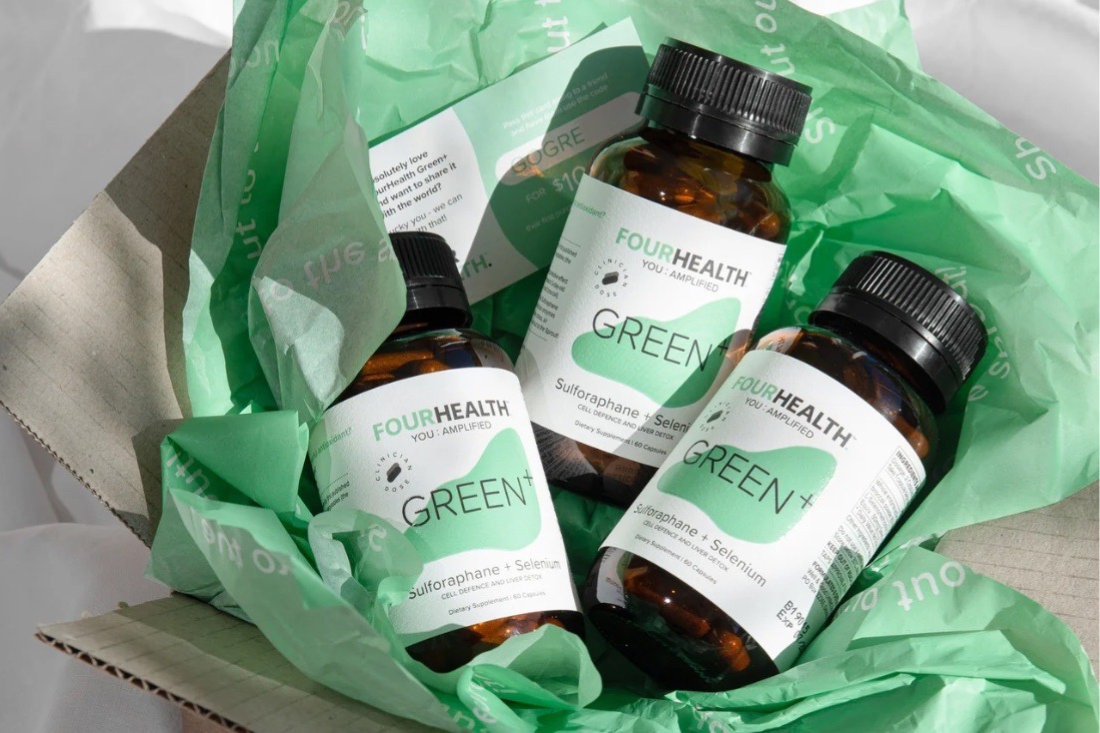 WORRY-FREE MEMBERSHIPS
Taking FourHealth Green+ has never been easier. Sign up for a membership and get an automatic 10 - 20% discount on every order!

Choose your delivery frequency and enjoy savings on every recurring shipment. You can cancel your membership at any time, change the frequency or skip an order if you need a break.
How a FourHealth Green+ Membership Works
NO NEED TO REORDER

No need to worry about missing a day, your FourHealth order will be conveniently repeated and delivered to your door as you need it!

DISCOUNTED PRICE

Members receive incredible savings with a special discounted price on every order.

CANCEL ANY TIME

You can cancel your membership at any time, change the frequency or skip an order if you need a break. Easy as!